Bionic 3D printed hands at Leeds Sharp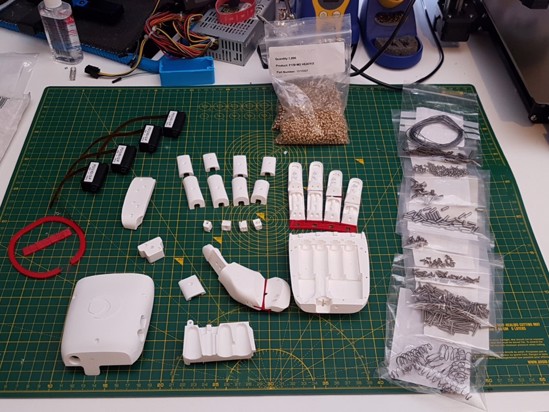 We had a great talk at Leeds Sharp this month. Would love to have seen this in person, but remote Leeds Sharp continues with more great talks.
Clifford Agius showed us what you can acheive with a 3D printer by talking us through his long running project to make a better bionic hand for Hayden, the son of a close friend. As bionic hands are so expensive (currently around £45,000) and children grow out of the quickly, you can't get one from the NHS till you're fully grown. 3D printing and open source plans show a lot of exciting potential to make things better, cheaper and share them with the world. As we're a .net user group it was also great to see that he's added a Xamarin Forms companion app that lets you program different grips to use.