The Faculty - in store posters
The Faculty was an Internet cafe on Hyde Park corner. It didn't last long, but the few people who did go may have noticed my the information and offer posters that I created.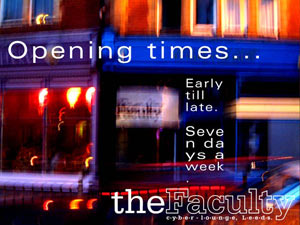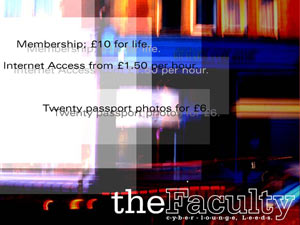 I did several things for this cafe and had a great time doing it. If I was to do things again I'd have staggered my ideas and kept things more consistent. I had so many ideas and I wanted to use them all at once.
These posters were created by playing around with the colour and contrast on a photo I took of the outside of the cafe at night.
I wanted to create a calm, colourful modern look and I'm pretty pleased with what I came up with.