Origami video instructions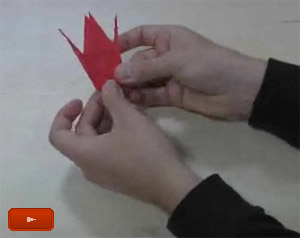 When I first went freelance I created some origami business cards that included instructions on how to make the card into an origami crane. They were very well received, but people struggled to follow the instructions and very few were successfully turned into the form that had been intended.
So, to help people I've created some video instructions. This takes you step by step through the process and lets you return to any step that you might have missed the first time through.
You can find the video instructions here: