Creating the Tower Blocks splash screen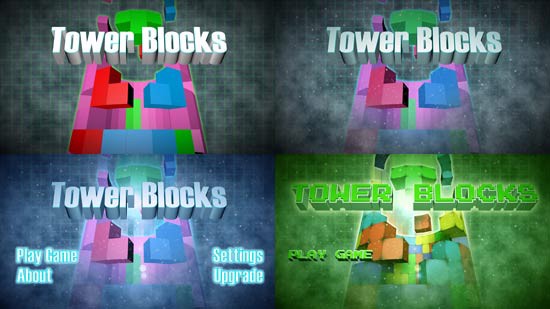 Andy Sykes AKA Hexjibber is an excellent illustrator, cartoonist and a good friend of mine. He's designed the splash screen and tiles for Tower Blocks, the latest game I've produced. I love the final work so much it's actually my favourite part of the game.
I also love the process we went through together getting to the final piece and it's good to see the evolution of the idea. I wanted to give Andy a lot of freedom and I didn't have a strong idea of what I wanted. I gave him some examples of splash screens I liked had a bit of a chat and then sent him on his way. A few days later I opened my inbox to find a pile of emails from Andy showing the work in progress. Above you can see three of those images showing things coming together, but there were about 8 in total. At this point Andy paused and I got a chance to give him some feedback.
I wanted him to make it green to make it consistent with the grid shown in the main game and I wanted the font to be 'blocky'. Armed with this constructive criticism Andy went away and created the 4th image above. This was almost perfect, I just wanted the text to stand out more and then this final piece was created.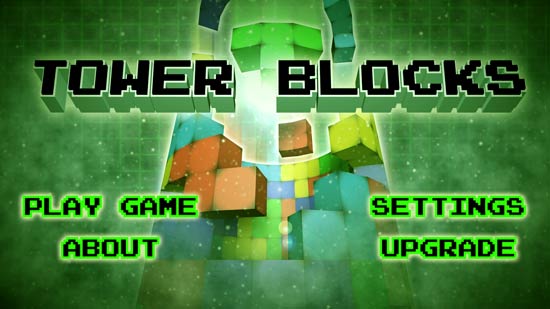 Tower Blocks is available for Windows 8 and will be coming out on other platforms in the coming months.